Unique Product Codes (UPCs) are used to identify each release with a number—they look like and act like barcodes you might find on a CD.
We automatically assign these codes to your releases but if you are looking to transfer a release to or from a different distribution service, you will not be able to use a pre-existing UPC.
Your UPCs can be found by clicking on any release in your Dashboard.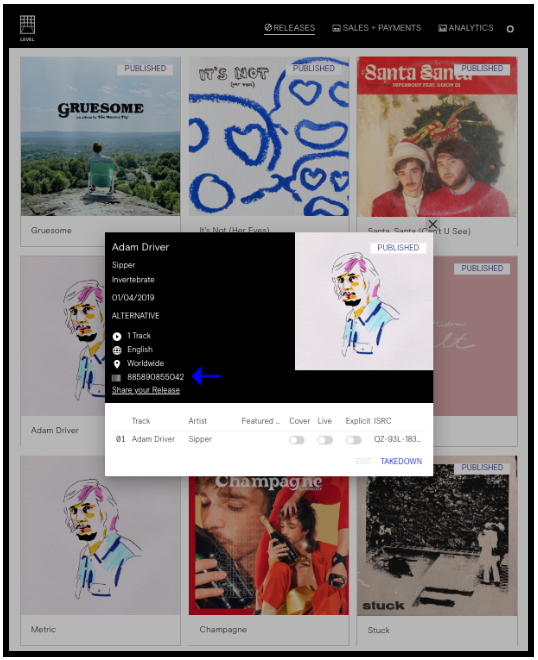 If you have additional questions, please contact Artist Support.