A release may be rejected for a number of reasons.

Look for an email from our Artist Support team with instructions on how to resubmit your release. (If you can't find the email, search your inbox for "Issue With Your Release.")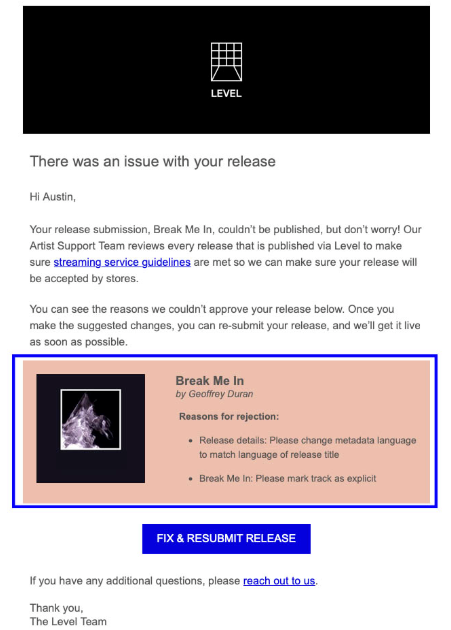 You can also view the reason(s) for rejection by clicking Edit on the rejected release in your Release Dashboard.