A release may be rejected for a number of reasons.
Level does not approve releases of the following content types:
White noise
Fan noise
Nature Sounds
Soundalikes
DJ Mixes
Spoken Word (including audiobooks and podcasts)
ASMR
Guided Meditation
Ambient Noise
If your release is not one of the above content types, look for an email from our Artist Support team with instructions on how to resubmit your release. (If you can't find the email, search your inbox for "Issue With Your Release.")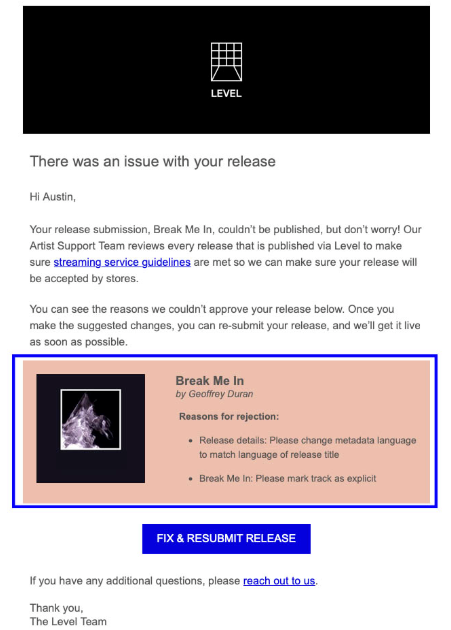 You can also view the reason(s) for rejection by clicking Edit on the rejected release in your Release Dashboard.