Each month, your available balance and your sales statement will update in your Level account. These updates occur on the 15th of each month, or the next business day if the 15th falls on a weekend or holiday.
Given that payments from most stores operate on a 2-3 month delay, monthly amounts with an asterisk on your Sales and Payments page are not final, as revenue can take between 60-90 days to be received from the stores.
For example, on December 15th, you should start seeing sales from September, October, and November. On January 15th the following month, even more sales from October, November, and December will roll in, and so forth. Below is an example of what you can expect to see: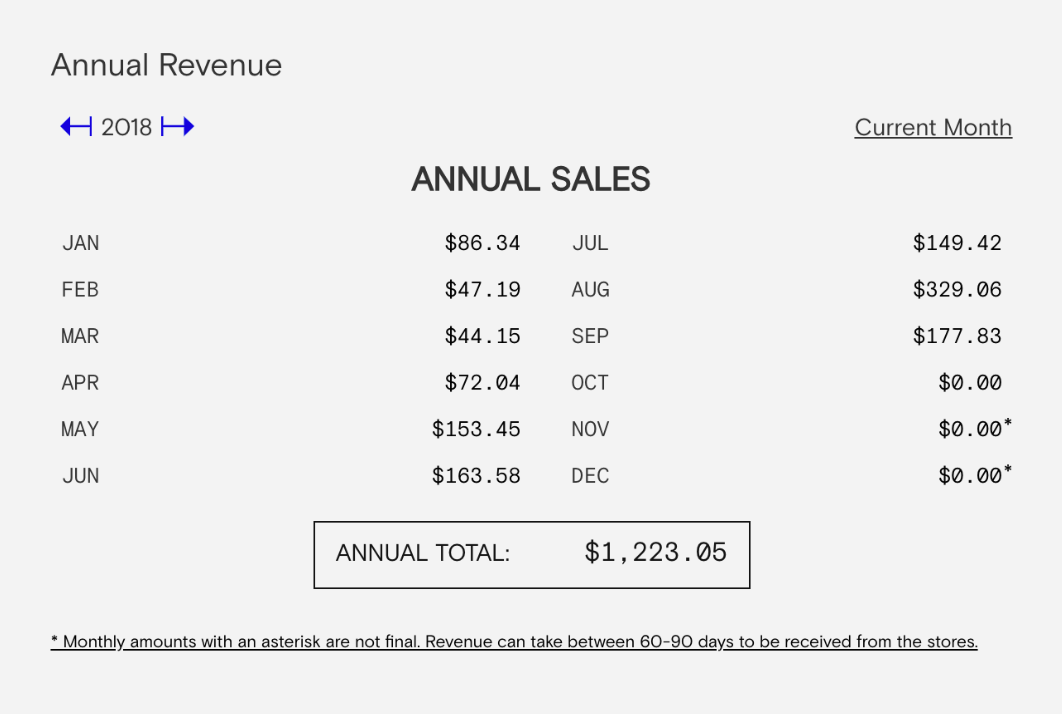 If you have any questions, please contact Level Artist Support.