Once you submit a release, you can only make edits while it's "Pending," typically for 2-3 days after its initial submission.
Click the "Edit" button on any pending release and you'll be directed to the Release page where you can make any changes before submitting again.

If you've just submitted, the "Edit" button may require a few minutes to become clickable. If the "Edit" button is not available, it means your release is being reviewed and changes can no longer be made.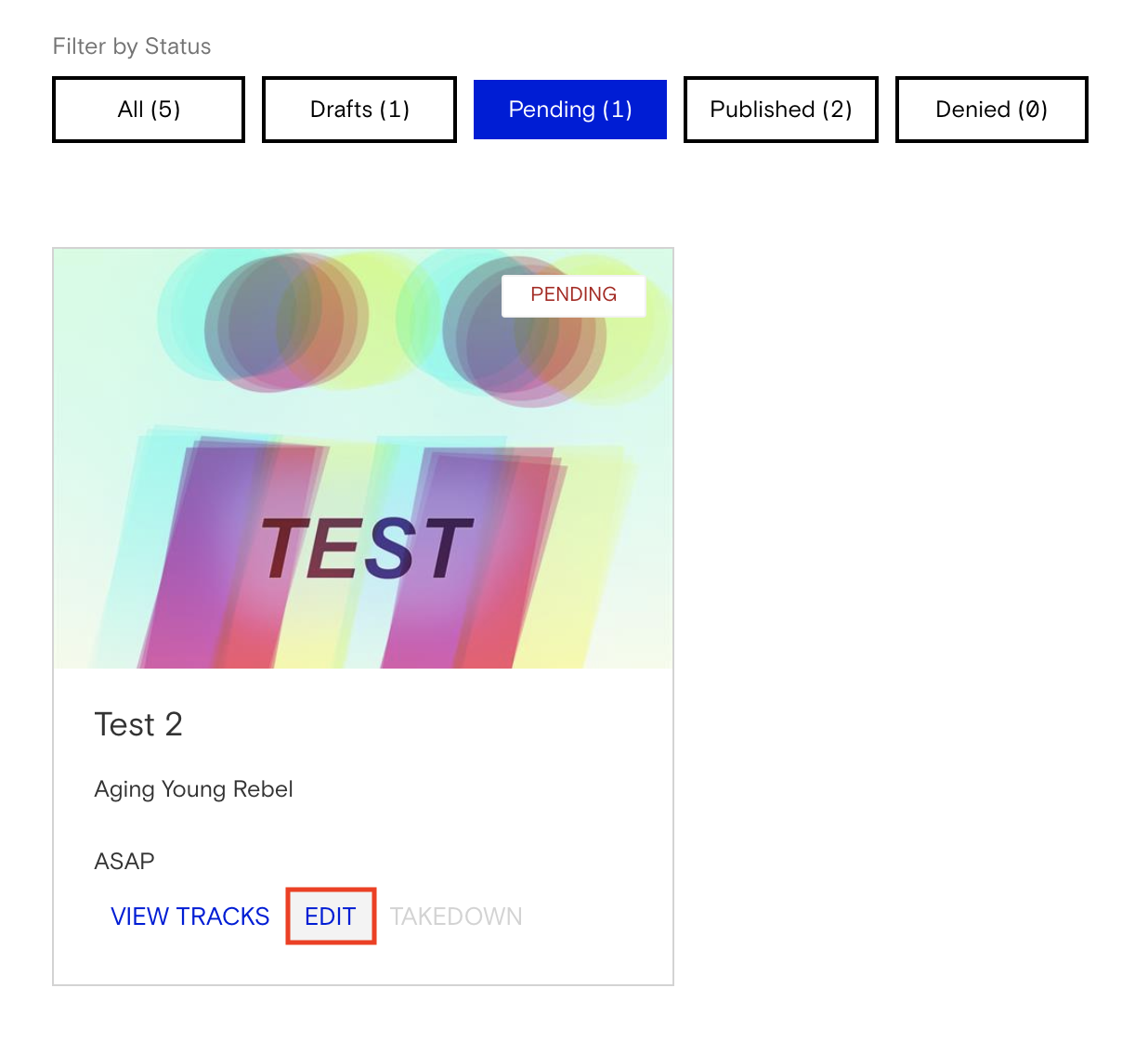 If you're unable to edit your release and there are still changes that need to be made, please request a takedown before uploading your new release.